Get the latest info about DeadFred and MORE in our monthly Newsletter Relatively Speaking.
And best of all, it's FREE!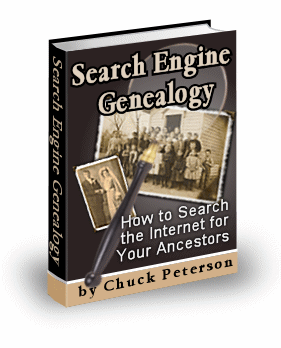 Dead Fred's Genealogy Photo Archive, a free, fun photo genealogy research web site devoted to helping you visualize your heritage!
Words From The Reunited
Did we mention how excited we are this month about having FIFTY Reunions. How great is it that so many people found lost photographs that others shared? Help others find images of their lost relatives by uploading your photos today!
Now, check out all the reunions for this month....
(may take a moment to load)
| | |
| --- | --- |
| 1228 Knaggs | 1229 & 30 Murphy |
| William Knaggs was my grt. grt. grandfather. I have this picture but was surprised to see it. If the submitter to this is related to the Knaggs family I would love to hear from you. Linda Telinde postier. | These were great photos! I can't tell you how much I enjoyed seeing them. I am Jennifer, and Joseph & Christina would be my great grandparents! I guess this photo was taken before my grandmother Verna was born-Williams sister. And since you have Mabel Murphy (Kelsey) you must have known my grandfather Faye. He died when when I was three or four and granny (Verna) passed away just a couple of years ago. I just know you'll be one of the family I recognize from either CA or WA. I am Lynn's only daughter (Verna's youngest child.) Anyways, I loved these pics! Thank you very much for posting them! Jenny |
| | |
| --- | --- |
| 1231 Oleca | 1222 McDaniel |
| Emma Oleca was the wife of my great-great uncle. | I am a descendent of John Monroe McDaniel would love to hear from you. |
| | |
| --- | --- |
| 1233 Byers | 1234 Woolsey |
| Amanda Byers is my 3rd cousin, 1 times removed. Do you have a gedcom to share? | Hi, I was wondering if you could tell me Lizzie Harrison Woolsey's parent's name? I am her great great great Granddaughter and am doing a school project at my college. Thank you in advance! |
| | |
| --- | --- |
| 1235 Ramey | 1236 LaValley |
| I saw your photo of Wayne Ramey on deadfred.com. I am gathering information for a new history on the Ramey family, and I have some of Wayne's lineage. If you wish to exchange Ramey data, please contact | In the 1942 Hennesy reunion picture posted at Dead Fred, which persons are Jettie and Nola? Do you have other information about them or Nola's brothers and sisters? I have Nola's LeValley ancestry going way back. |
| | |
| --- | --- |
| 1237 Chute+ | 1238 Mann |
| Margaret Elizabeth Bridgewater Bufill Chute is my great great great grandmother. She is the mother of my great great grandfather William Jeremiah Bunfill and step-mother / mother in law of my great great grandmother Helen Olivia Chute Bunfill Katherine Haggerty Naomi Ann Stambaugh Taylor Roush Irva Loretta Lisenbee Stambaugh Laura Naomi "Rosa" Bunfill Lisenbee Helen Olivia Chute Bunfill - Willian Jeremiah Bunfill Margaret Elizabeth Bridgewater Bunfill Chute etc. etc. My grandmother (Irva) brought a box of pictures and an album to me at Thanksgiving this past year 2007 and I have scanned and attached some to my family tree on Ancestry.com. I am not sure if this picture is in the box. Feel free to contact me. | This photo appears to be a Great Great Great Great Aunty of mine. I have her listed in my family tree. Please contact on the email address supplied. mvy_1@hotmail.com |
---
---
| | |
| --- | --- |
| 1239 McKinney | 1240 Vaughan |
| Just wanted to know who put my greatgrandfathers photo online. Thanks | How can I get a copy of your photograph? Arky Vaughan is my fathers cousin and I would like to add a copy of that photo to my collection. My last name should also be spelled as Vaughan, but my fathers father dropped the 'a' for some reason, no one ever knew why. One of my prized possessions is a Pittsburgh Pirate team autographed baseball with Arky's signature on it. |
1241 Weber

1242&43 McBride

Mary (Molloy) Weber is a granddaughter of my Great Grandfather's sister, Eleanor (Young) Molloy. If you have any information on the Molloy family, would love to share information with you.

Kathryn (Young) Turley
2004 Downing St
Garden City, KS 67846-3409

Hello....I saw this picture of distant family members and was wondering if I could get a copy. Ann is daughter of Samuel James Brown and Tennessee Neal. Hopefully you are a relation as well. Thanks for posting picture.

Linda Lee
| | |
| --- | --- |
| 1244 Dunlap | 1245 Cahill |
| Thanks for posting this. Verna May Dunlap is the sister of my G-Grandmother, Estelle Dunlap. They were two of several children of George T. and Anna Turner Dunlap. Verna married Stephen Haywood Gaddy in 1912. I really enjoyed seeing this picture. If you are doing genealogy on this family, I would be happy to share information. I also have several photos from Norwood that I cannot identify. | I am very much interested in the Cahill photos that you have posted on "Dead Fred". They are descendants of my great-great-grandfather's brother. Please let me know how I may acquire these photos. Thanks! |
1246 Blondin

1247 Matthews

Hi,

This is my aunt Lois Milligan Blondin. It may her high school grad. photo. Would really appreciate the return of this photo since I'm the keeper of the old family photos.

Thanks for your posting.
Pam Vaughan

I have Jonathan Phelps Matthews, born 7/24/1835 or 36, Jamestown, Busti County, New York. Died 8/1914. Married Mary Stuart Wimple 8/18/1855 in Busti, New York. He is listed as my Great Grandfather. I have listings of the Shaeffer family. Would be happy to share, and would like the picture of Jonathan, or a copy.
| | |
| --- | --- |
| 1248 Christie | 1249 Roberts |
| Josiah Albert Christie was my great-great grandfather | John Henry Roberts was my gg grandfather.Do you have any other pictures of anyone in his family? I saw Kyle Caine Roberts, who must have been a grandson. Also there was another picture from Valley Grove, TX (Dodson). Is she connected to the Roberts family? |
---
Irish Townland Maps
For those involved with Irish genealogy this is the most important map collection ever published. Surveyed between 1829 and 1843, our Irish Townland Maps are packed with detail and are of superb quality and craftsmanship. They are both an excellent gift for anyone with an interest in Ireland and a wonderful source of information for researchers.
On-line Map Browsing | Printed Maps - The Perfect Gift | Research Maps on CD
---
1250 Holden

1251 Tubbs

He is also my great grandfather, I have a lot on information, please call 704-439-1264.
Bill Holden

I am related to this family. There were 11 siblings in all. Mary Ann Tubbs appears in this picture on my web site. I am descended from brother (James) Henry; unfortunately I don't have a picture of him.
| | |
| --- | --- |
| 1252 Gilson | 1253 Underwood |
| Would be interested in a copy of this picture of my great great great grandfather David Gilson and his wife Mary Margaret Boon Gilson | I am descended from Mary Elizabeth (Ledbetter) Underwood and husband Jesse through their daughter Ruth Emily (Underwood) Stone. My greatgrandmother is Minnie Alta (Stone) Hale. I have a copy of this photograph and one hangs on my parents diningroom wall. |
| | |
| --- | --- |
| 1254 McGuffey | 1255 Towne |
| I saw the picture you posted of Irene McGuffey, she and fFred are or were, my grandparents. Their youngest son Daniel Lee was my father. please contact me, would like to learn more from you if possible. | Hi, My name is Sue and this family is one of my father's relatives. My dad and Grandparents grew up in Hillsdale, Mi. His name is Harmon Lowell Towne and is the son of Lowell and Helen Towne. My I ask where you got this and the other photo of Effie and and her father and Effie's daughter? Thanks and do you have any other family photo's? |
| | |
| --- | --- |
| 1256 Doddridge | 1257 Perrine |
| Mary Doddridge was my 5th great grandmother. She married Capt Samuel Teter. Thanks for posting the picture. I am not sure which John & James and how exactly Ms. Doddridge is related, but will make the connect one of these days. Strange, but my husband's paternal side were the Browns, and found them in the Decatur Co. IA area at the same time. Who knows, perhaps I will discover that thre are family ties with your posting. | Doing family history research on Perrine family. Charles Hiram Perrine was my grandfather. Looking for any information. Thanks. |
| | |
| --- | --- |
| 1258 Dolton | 1259 Hinman |
| Could you please contact me? I'm related to Frank. | Eber Hinman was my great-great-great grandfather also. I am a descendent of his daughter Mary Ann. I would love to have a copy of the original photo. is that possible? |
| | |
| --- | --- |
| 1260 Shearer | 1261 Ozbun |
| Is Branson E Shearer a relative of yours? He is a first cousin 3 gen removed of mine. I have that he married Emma Dague and they had two children. Is this correct? | I would very much like to have a copy of this picture of my 2nd great-granduncle. Also I would like to exchange information regarding this family. How do I get this picture? |
---
Be A Philanthropist For Just One Buck
We'd like to applaud our latest donators.
Thank you for your continued support!

Our hope is for each and every one of our unique visitors to donate at least one dollar (we'll take less and certainly more) for the upkeep and betterment of DeadFred.com. Be a philanthropist! All it takes is a big heart and a donation of any amount.
If you would like to help, please click on the link below, or you can mail a check or money order to the following address:
Dead Fred
P.O. Box 6937
Springdale, AR 72766-6937
Thank you!
Send your questions or comments to donations@deadfred.com.
---
1262 Dowsey

1263 Beck

I would like to introduce myself to you, I am the greatgrandaughter of James L Dowsey of 44 George Street Manhasset, NY. I know that George was his brother. My father is James L Dowsey, III. I am interested very much in following through with my greatgrandfather geneolgy hobby as I am in possession of his original works. My father and I are in the processes of also filing a FOIL to ascertain the absolute facts of the death of Fred Dowsey, another brother which my greatgrandfather was never able to access through what he perceived as a cover up. Great picture of George, how are you related to him?

This pic is a photo of my grandmother Mamie Beck's sister. I am really interested in my family history. Do you have a full size photo that show everyone in the pic? I'm interested in any info you could possibly help me with.

Thank You and God Bless
| | |
| --- | --- |
| 1264 Knight | 1265 Porter |
| Ruth was my Gr. Grandmother, I last saw her in 1959, while my husband, I and my son were visiting, grandma Lillie. I sure would like to get in touch with any Kin. Love Lucy | Clark is a g,g,g-grandfather. I would like more info on his photos and Benjamin's if you have it. Would love a copy as well. Interested in how you found them! |
1266 Shuck

1267 & 68
Enyeart and Ford

I am a very great grand daughter of Martha. I'm not sure of her native background. Though, we've always heard stories of Philinia Bell Simmons (relative) Cherokee bloodline.

Hi, I just came across this photo of Thomas Jefferson Enyeart & Josephine Victoria Ford. They're my great-grand-parents. May I use this photo? Do you have a higher resolution version? Thanks, Jim Shibley Phoenix, AZ
| | |
| --- | --- |
| 1269 Harclerode | 1270 Leachman |
| Greetings! I found your Harclerode photos on Dead Fred. I'm a great-granddaughter of Susan Nora Harclerode, David Harclerode's sister and would love to get in touch with you. I have a few photos of the Harclerodes and would be happy to share. I'm also interested in more information on your part of the family. Hope to hear from you, Lois | Belle Leachman is only a 5 cousin once removed, but if no one else is interested, I would add her picture to my Family Tree Maker files. I wouldn't want to pay much more than postage, but I would be happy to pay that. Thank you, David Leachman |
| | |
| --- | --- |
| 1271 Wrigglesworth | 1272 Richardson |
| I am interested in hearing from the person who submitted the picture of John Wrigglesworth of Cohoctah Twp. He is a member of my husband's family whose family tree I have been working on. Thanks you, Eva B. | Hello, this picture is my great, great grandfather. His son T.A. was my great grandfather and my grandmother was Nina Marie, born in Texas and moved to AZ. I would love more info. How do you come to have this picture?? Are you a family member? We are having a Richardson family reunion in Yuma, AZ in April. Thank you so much. |
---
Are You A "Friend of Fred" Yet?
For all you dedicated archive supporters, DeadFred has created a special members area just for you. All the features currently available on DeadFred.com are and will always be FREE. However, for the discriminating family archivist DeadFred.com will be offering a special "Friends of Fred" members only area. For an annual membership of $19.95, you'll get access to the following EXTRA features:
Special photo posting area: Upload up to 10 photos at once
Change or delete records and photos without having to contact the DeadFred.com staff
Update general items for an entire photo (several records) at once - your changes are automatically approved
Update your email address
Access and search all past newsletters
View all "Possible Reunion" correspondence sent to you through DeadFred.com
Customize your area by picking your own color scheme and display photo
NEW: Stickies! Put notes to photo owners via our "Stickies." (Normally $10 for 100)
And...not only do you get all these fantastic EXTRA features, but you're helping promote an archive that has UNLIMITED free searches for all users and has helped well over 1,277 people find lost photos of their ancestors - FIFTY THIS MONTH ALONE - and you could be next!
1273 McMeen

1274 Henely

This picture is part of my husband's McMeen lines in Mt. Vernon, Jefferson Co., Ill. How can I obtain this picture or at least a copy? Thank you! Patricia

In the photo titled Henely, Superintendent; Grinell, Iowa. That is my husband's uncle. His name is Charles Eugene Henely, born Feb. 15, 1985, died 1971. He was Superintendent of Schools for Grinnell, Iowa. He only had one son, Eugene who died the year after he did in 1972. Hope this helps.

I just located your site from Rootsweb newsletter from Dick who recommended it. Aloha from Hawaii.

Joann Housh Henely
henelyj@yahoo.com
1275 Maynard

12376 Young

I found your pictures of George and Myrtle Maynard on the deadfred website today. George would be a second cousin once removed to me and I have quite a bit of Maynard information in my records. Are you interested in exchanging information on Maynard ancestry?

Linda Lee Edelstein
Carol Cooper Lee
Ethel Bliss Cooper
Phoebe Maynard Bliss, sibling of Myron Miller Maynard, William's grandfather.

To who sent this info on Alice Young, Alice Young was the daughter of John Young and Clarissa Parker. Clarissa was a sister of my GGgrandfather, Robert Parker. I have been doing genealogical research on John Young and his family, and would like to share whatever information on the family you may have. Please email me at blyr@sbcglobal.net.

Thanks. Robert Bly
| | |
| --- | --- |
| 12377 Layne | 1278 Lynch |
| I am a 2nd gg dau of Joel Hills Johnson and Anna P. Johnson and also Anthony Johnson Stratton and Martha Jane Layne. I am currently compiling a book for my children containing life sketches and pictures where available of ancestors and am happy to get pictures of A.J. Stratton and M.J. Layne Stratton, which I do not have. Thank you. Do you have histories on either of them? Would love to hear from you. We are surely related. A cousin Ivy | I am the grandson of robert Francis Lynch of wenonah, nj. I was very pleased to come across his picture online |
---
Get Your Free Subscription
Did a friend forward this to you? Want to receive Dead Fred's Relatively Speaking every month in your inbox?